Dear Colleagues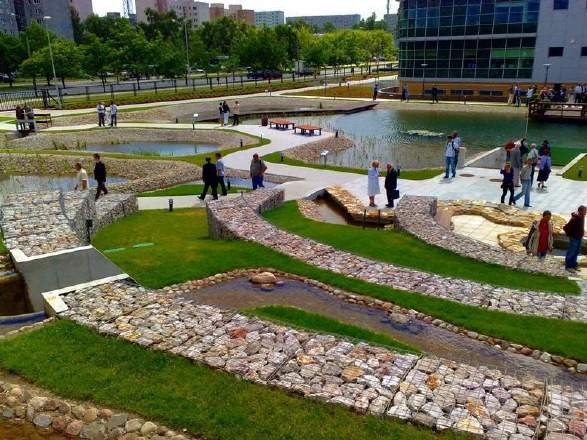 The 10th International Swimming Pond Conference under the motto "Amazement and Surprise with swimming ponds and natural pools" is just around the corner. In just over 5 weeks we will meet in Warsaw to inform ourselves about the latest developments in the swimming pond industry and to meet old and new friends from all over the world.

High time for all those who want to participate but have not yet registered to do so immediately. And for those who are still undecided: give yourself the last jolt, it's worth it!

Bookings on the new IOB website www.iob-ev.com.

There you will also find the event and lecture program, information about the Rally HamburgWarsaw and much more.
On September 11, the day after the congress, our friends from the Polish Association will offer an interesting tour of various water projects in and around Warsaw, from a swimming pond to rainwater retention basins and a water park. The description of the tour can also be found on the website. Please confirm your interest in this tour in the website to facilitate the planning.
PONDY AWARD
For the third time, the International Design Competition of the world's best swimming ponds and natural pools was announced. Separately evaluated are 4 different categories:
– Swimming pond private
– Nature pool
– Swimming pond with tourist use
– Public baths with biological water treatment
The three best submissions have now been nominated by the jury, which we will briefly introduce here.
The winner will then be selected by the congress participants at the congress.
The nominees are:
swimming pond private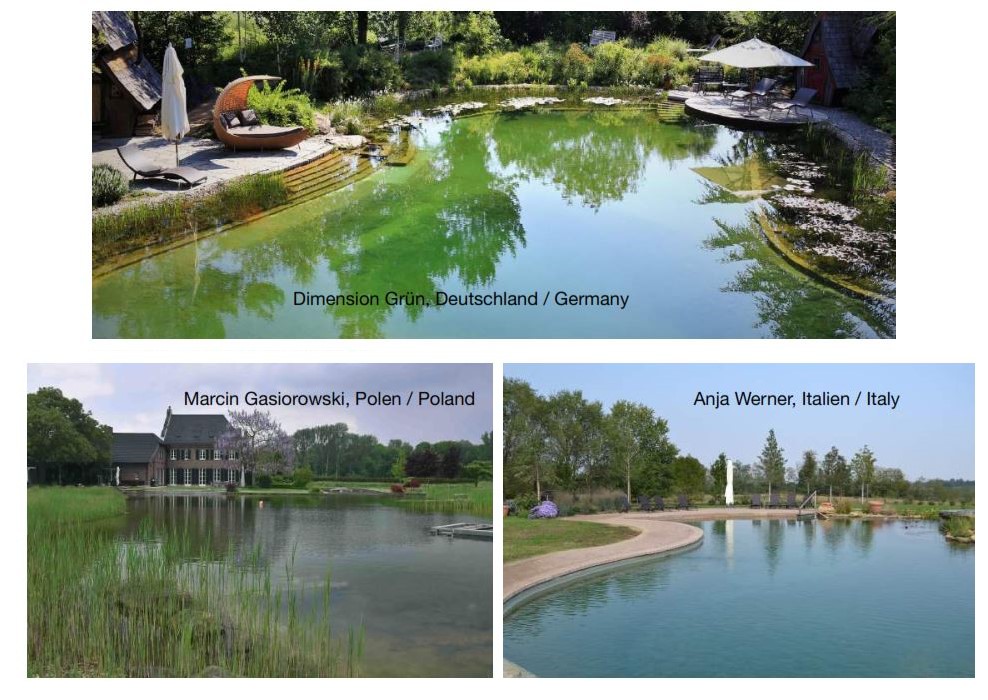 Natural Pool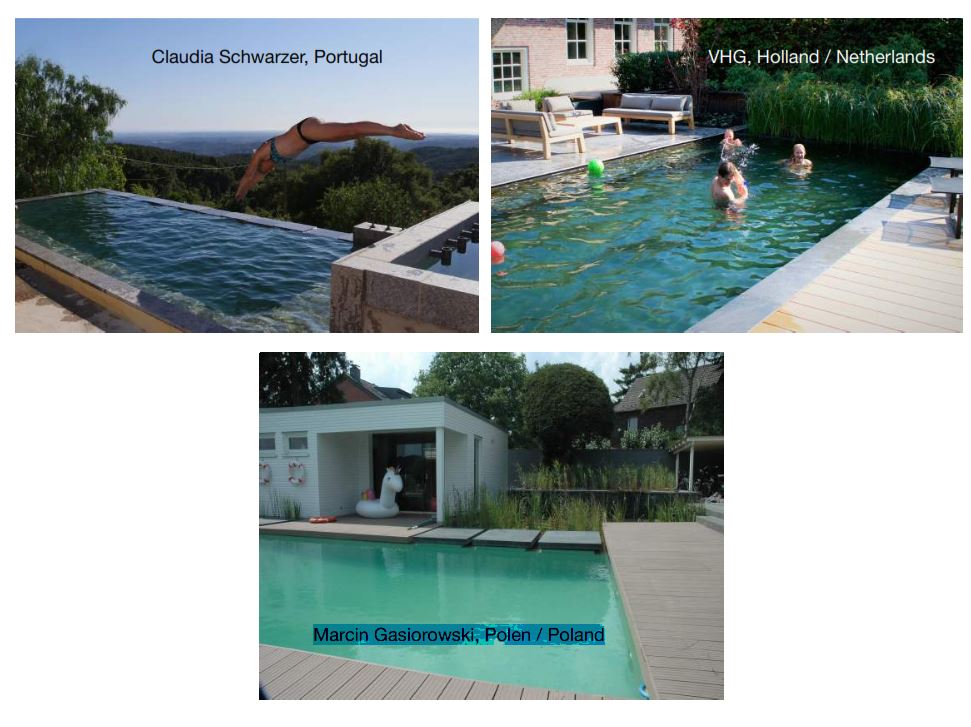 Unfortunately, the minimum number of entries was not reached in the category public swimming ponds
Swimming pond touristic use


11th international Swimming Pond Conference 2021
The International Swimming Pond Conference takes place every two years. In Warsaw, we will choose the venue for the 2021 Congress at this year's IOB Assembly. For this we ask the associations, which want to organize the next congress with the IOB, to send their application to the IOB until 31.8.2019 and to prepare a small presentation for the assembly.