Dear colleagues,
finally: the 11th International Swimming Pond Conference can now be booked on our website https://iob-ev.com.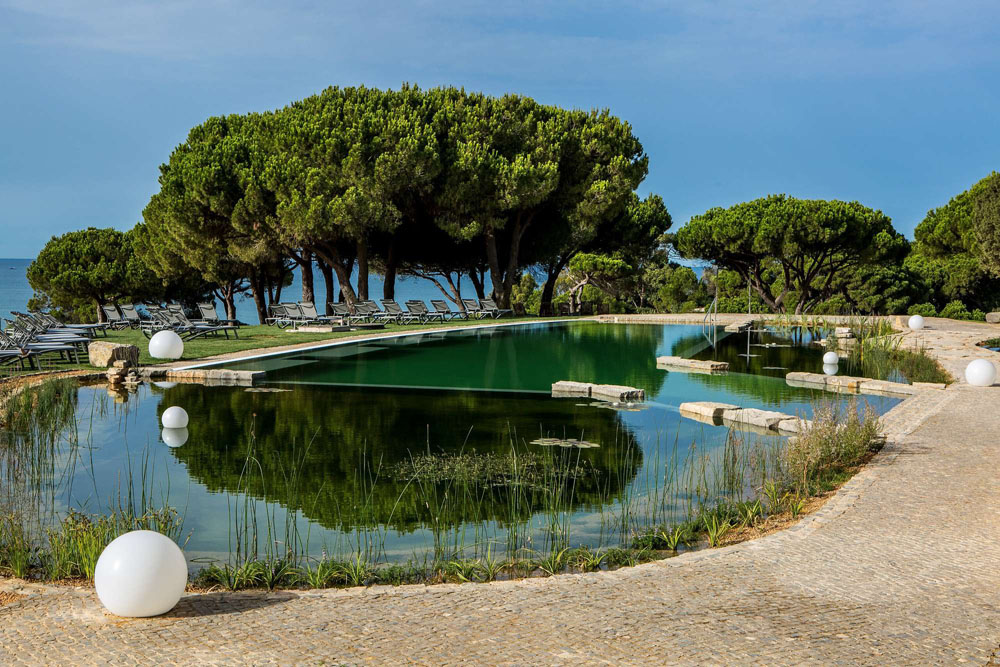 This year it will take place in Portugal on October 6th and 7th. For the first time we meet in a hotel with a natural swimming pond!
Venue:
Club Med DaBalaia in Albufeira, directly on the south coast of Portugal and with its own beach. This is an all-inclusive hotel, so an overnight stay in the congress hotel is a prerequisite for participation in the conference. Full board (all inclusive) is included in the room rate.
Basically, the proven concept of the last swimming pond conference has been adopted, but there are also a few changes:
1. The award ceremony of the Pondy Awards will now be hosted on the gala evening of the first day of the conference
2. The introduction of the "Conference PLUS Day".
Experience shows, that the IOB annual meeting was not interesting for many conference participants and was therefore perceived as an inharmonious interruption. The annual meeting was therefore postponed to the following day (8.10.21). On the one hand, this gives us the opportunity to present additional lectures on the second day of the conference and to devote more time to IOB-specific topics and association work, e.g. to coordinate various research projects, on the conference plus-day.
This year the IOB board will also be re-elected.
Extended vacation
Since the congress hotel is a particularly family-friendly holiday resort with a generous range of leisure activities during most of the year, an extended stay with the family is recommended. We ask interested parties to book as early as possible, as we have to reserve appropriate contingents.
SoGreen – Green Industry Cooperation for a Green Europe
The IOB was invited to participate in the umbrella organization SoGreen. The initiative originates from ELCA (European Landscape Contractors Association). During their lobbying work in Brussels they realized that it is easier to be heard in the European Parliament if not only one professional group is represented. So the idea came up to bring all "green players" together under one roof: SoGreen.
This makes it easier for politicians to find the right contact person for all ecological issues. The current member organizations besides ELCA and IOB are:
EFB – European Federation of Green Roof and Living Wall Associations
EILO – European Interior Landscaping Organization
ENA – European Nurserystock Association
IFLA Europe – International Federation of Landscape Architects
WUP – World Urban Parks Europe
On April 30th (1:00 pm – 5:00 pm CET) SoGreen is holding the first symposium with a brief presentation of an exemplary company from each partner association.

Key speakers:
Stefan Leiner – Head of Unit ENV.D2 Biodiversity – European Commission – Environment Directorate-General

Chantal van Ham

– EU Programme Manager Nature Based Solutions –

IUCN (International Union for Conservation of Nature) – European Regional Office
Elena Visnar Malinovska –

Unit A.3 – Adaptation – European Commission – DG CLIMA

Sirpa Pietikäinen – Member of the European Parliament

Enclosed a letter of invitation to participate that you please disseminate as widely as possible.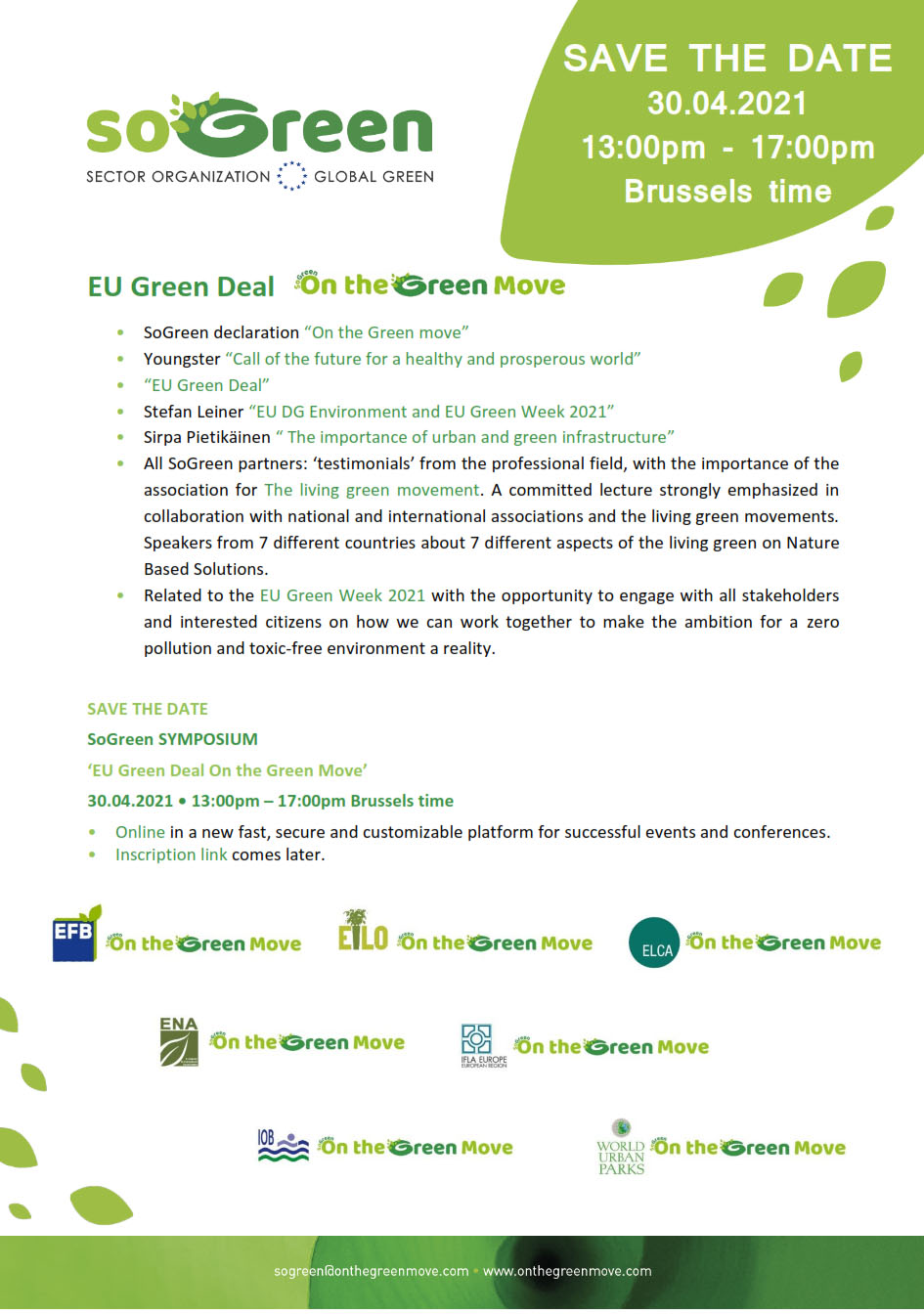 We also take part in the EU Green Week from April 1st to 4th. June with a joint appearance. So the IOB is finally there with an interest representation in Brussels.
ABS spring meeting
The "Arbeitsgemeinschaft Badeseen und Schimmteiche" cordially invites you to join the 1st part of this year's ABS online conference on Wednesday, March 24th, 2021 10:00 am – 11:30 am
You will find an invitation including the program in the attachment.
Please open the link below in your internet browser and click in the small extra window (1; start application) on – >; Click Open Link.
In the window that opens (2; MeetUp) enter name, switch microphone and video on / off and – > click Participate now.
Title: ABS online conference March 24, 2021
The meeting can be joined from a computer or mobile app:
Click here to join the meeting
We look forward to your participation.
Many greetings from the ABS team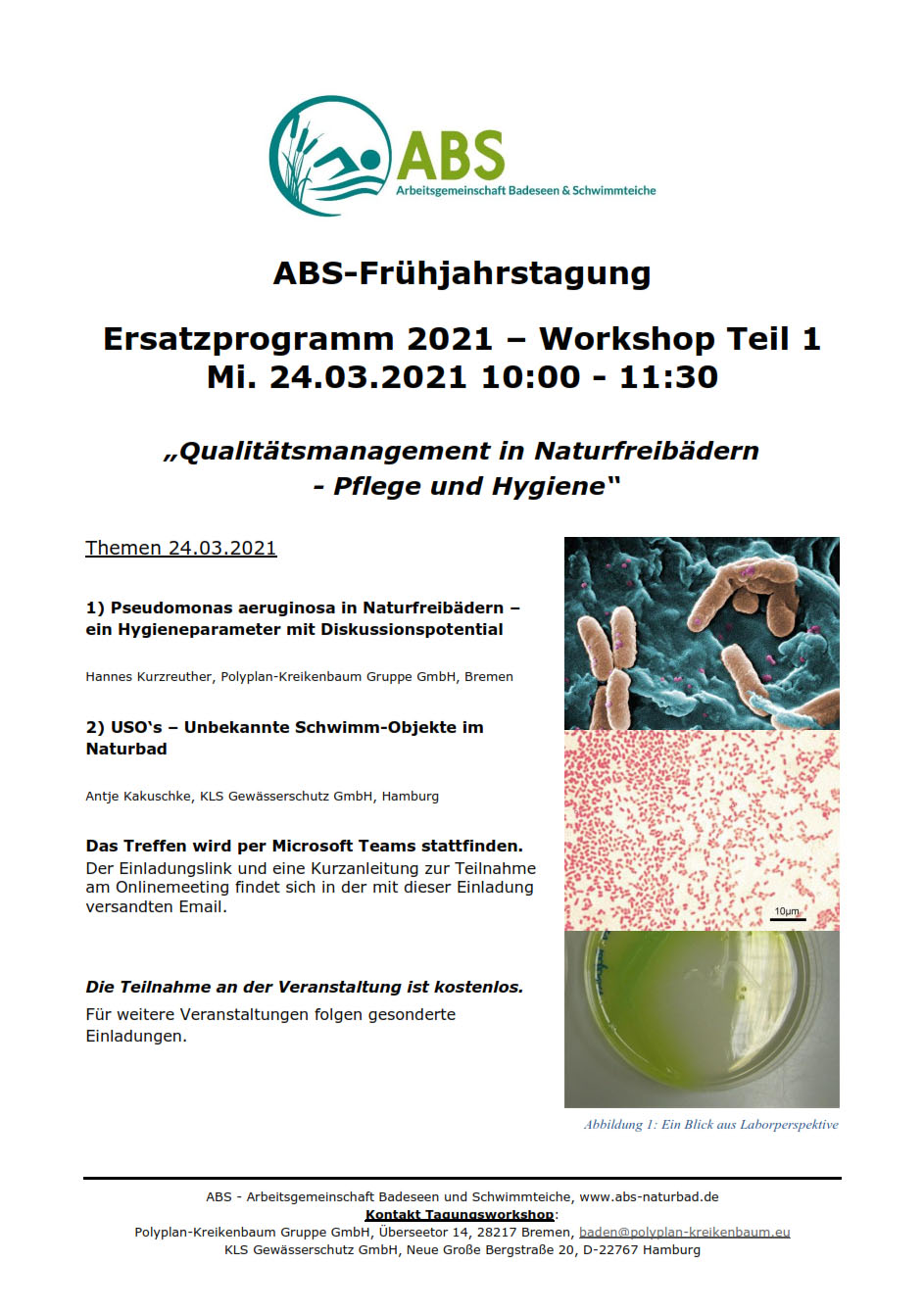 Best regards
IOB
Stefan Meier
President