Dear colleagues,
Our 11th International Swimming Pond Conference is getting closer!
Book now on our website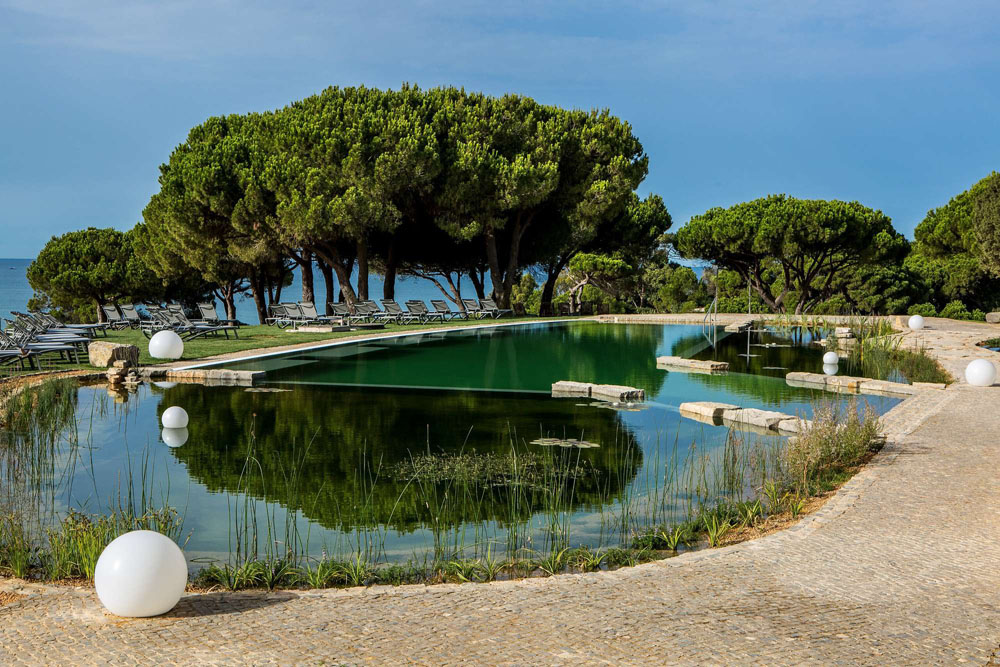 This year it will take place in Portugal on October 6th and 7th. For the first time we meet in a hotel with a natural swimming pond!
The Corona crisis is also having an impact on our industry, but it is increasing overall sales.
We receive reports from all sides about a record order situation and busy to overloaded companies.
Unfortunately, this also means that some things are left behind or postponed. This also applies to the submissions to the international swimming pond competition, the
PONDY AWARD
In order to do justice to the current situation, we have extended the
Entry Deadline to July 31, 2021.
As a reminder: All members of the IOB affiliated associations are eligible to participate. It is awarded in the following categories:
Private swimming ponds
Private natural pools
Touristic Swimming ponds
Public (communal) pools with biological water treatment
You build such great swimming ponds and natural pools! Show it to the world and face the international competition!
All details about the conditions of participation and the documents to be submitted can be found on the congress website kongress.iob-ev.com.
Please book as well the conference and the Rally as soon as possible to give as planning security.
SoGreen
On April 30th the first SoGreen symposium "EU Green Deal On the green Move" took place with the participation of the IOB. Here, too, as at our congress, the main topic was nature-based solutions. You can find the video of the entire event on YouTube.
Here is the link: https://youtu.be/NC0Qiu0Smrg
Reminder International Day of natural swimming pools
The third Saturday in June is just around the corner, which means it is time for the second International Day of natural swimming pools! This time already on 19.06.2021.
Our announcement may be rather short notice. And to be honest: it is also.... ;- )
But let's see how spontaneous we all are to quickly and easily share our swimming pond impression of the day with all swimming pond enthusiasts via the following link. We are excited and looking forward to your contributions. [Link:]
Here's to great experiences on International Day of natural swimming pools 2021 and beyond!
Best regards
IOB
Stefan Meier
President